Sign up now to receive these FREE recordings and to be notified about our next Enneagram Global Summit series:
The Enneagram as Nine Paths for Awakening with Russ Hudson
The Power of the Enneagram in Transforming the Lives of Military Families with Patricia Seagraves
Featured Speakers:
(click photo to learn more)

Helen Palmer

Dr. Dan Siegel

Cynthia Bourgeault

Chief Mike Alexander

Beatrice Chestnut

Russ Hudson

Judith Orloff, MD

Robert Holden

Suzanne Stabile

Dr. Deborah Threadgill Egerton

Richard Schwartz, PhD

Renee Lopez

Sarajane Case

Rev. Nhien Vuong, J.D., M.Div.

Alex Senegal

Katherine Chernick Fauvre

Tom Condon

Abi Robins

Mario Sikora

Sandra Maitri

Jerome Wagner, PhD

Susan Olesek

Ginger Lapid-Bogda, PhD

Avon D. Manney, DO, MS

Jan Shegda

Carla Smith

Anne Geary

Uranio Paes

Viola Edward

Andrea Isaacs

Kathy Jankowski

Gayle Scott

Marion Gilbert, PT

Patricia Seagraves, PhD

Philippe Lazaro

Suzanne Dion

Sita Lozoff

Julie Harris

John Luckovich

Louise Phipps Senft

Leeann Dearing and Michelle Fortin

Dr. Stee

André Barreto Prudente

Milton C. Stewart, MBA

Ozgu Hafizoglu

Dr. Jerome D. Lubbe

Gabes Torres

Walter J Geldart, MEng, MDiv

Chris Canfield

Juliet K Finlayson

Tyler Sit

Bernadette Galea

Erlina Edwards

Sleeping At Last (Ryan O'Neal)
With Host: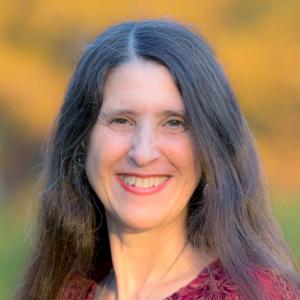 Jessica Dibb
Founder of Inspiration Consciousness School and Community
If we observe ourselves truthfully and non-judgmentally, seeing the mechanisms of our personality in action, we can wake up, and our lives can be a miraculous unfolding of beauty and joy.
— Don Richard Riso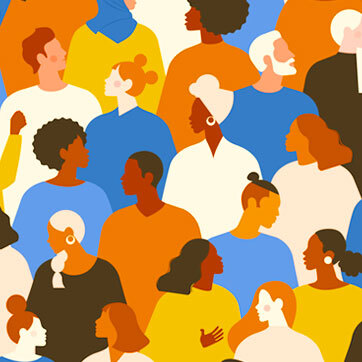 In this time of heightened division and conflict, are you struggling to understand those whose ways of being differ from your own?
Do you find that you're communicating about those differences with more reactivity than you normally would?
If we want our lives to be peaceful, joyful, and creative — rooted in love and hope — we need effective ways to face disagreements and misunderstandings… so we can transform on a personal level the divisiveness our world is facing.
Now more than ever, it's important to grasp that peace does begin at home — in the core of your being.
Truly knowing yourself and how you operate is pivotal in transforming emotional reactivity into poise and power… and realizing how you can get in your own way and, instead, perpetuate disharmony.
The Enneagram — a complex and beautiful system of nine pathways to self-understanding — opens portals to deep and comprehensive knowledge of your own tendencies... and helps you explore how others work through a lens of compassion, non-judgment, and objectivity.
Instead of seeing differences as wedges, the Enneagram provides a window into why others think, believe, or behave the way they do...
… and, as such, can help you reduce violence and suffering and create a more loving existence — for yourself and others.
Now in its seventh year, The Enneagram Global Summit series is a testament to the power of the Enneagram. Participants all over the world have shared their experience of enormous and sometimes unprecedented shifts in their lives and relationships, enabling them to make valuable contributions to their communities.
During this year's series, you'll discover how the Enneagram reveals the communication patterns of the nine types… and facilitates the transformation of unproductive patterns.
Embrace Transformation Through the Unique Enneagram Paradigm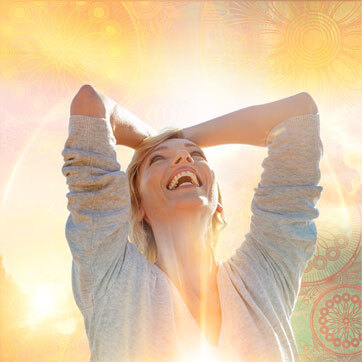 One distinct aspect of the Enneagram as a map to more compassionate living and heightened consciousness is that it can guide you to be the best version of your unique, multi-layered type.
It invites you to move beyond the limits of personality to awaken all nine aspects of being as a whole — sharing the gifts and healing abilities only you can bring to a world in distress.
Whether you're relatively new to the Enneagram... a long-time Enneagram enthusiast already well-versed in the system's profound opportunities... or you use it in a professional context, you'll discover life-enhancing insights from the most renowned teachers in the field today.
You'll reap the benefits of the long-earned wisdom from our experts on a wide array of topics relevant to our times. And you'll receive invaluable insights about how to repair wounds not only in your own relationships, but also in the global community.
This series is organized by themes:
The Brilliance, Compassion, and Dynamic Support of the Enneagram Map: Foundations and Principles
Real Inner Work Toward the Real Self and the Other With the Enneagram
The Enneagram as Transformer of Collective Life: Applications in Social Justice and Culture (Part 1)
The Enneagram as Transformer of Collective Life: Applications in Social Justice and Culture (Part 2)
Creating New Pathways of Evolution: The Enneagram in Conversation with other systems such as NLP, Internal Family Systems, Myers-Briggs, somatic practices, empathic types, and more…
Millions of individuals, therapists, spiritual teachers, and professionals use the Enneagram... and every year when we produce The Enneagram Global Summit series, new seekers turn to this soul map to guide them in deep healing and "whole-person" transformation.
Sign up for The Enneagram Global Summit series, where you'll have access to today's leading Enneagram teachers, whose latest insights and applications will expand your Enneagram knowledge and help you integrate it for deeper healing and growth.
Here's some of what our brilliant teachers will be sharing with you...
| | |
| --- | --- |
| | Join Dr. Dan Siegel to explore the interfaces between temperament, behavior, unconscious patterns, "mindsight," interpersonal neurobiology, and wholeness. |
| | Experience a renewed search for the real self and awakened ways of living with Russ Hudson, who will convey the original purpose of the Enneagram and its applicability to life today. |
| | Cynthia Bourgeault will share key ways that the "virtues" in this world are actually energy streams in the higher realm — and tools for wielding this energy consciously. |
| | Beatrice Chestnut expounds on what has been for centuries called "the vice-to-virtue conversion" — the passion to embody emotional virtue that constitutes a powerful pathway for enabling growth from a lower state of consciousness to a higher state of self-realization. |
| | Experience Robert Holden's teaching on understanding all 9 paths for spiritual growth, and receive 9 "soul meditations" to help you on your spiritual path. |
| | Police Chief Mike Alexander will share how the Enneagram is being used to address the dysfunction within law enforcement agencies... help officers in crisis... and provide tools to repair relationships in and outside of police agencies — restoring the dignity of the profession. |
| | Alex Senegal, along with distinguished panelists, will discuss the Enneagram Prison Project (EPP), a seminal project that uses the Enneagram to inspire transformation on both sides of the bars, touching on personal freedom, transformation, and justice. |
| | Rev Nhien Vuong will guide you in how to use the Enneagram to welcome in all tribes, end violence, and renew the whole Earth through community building. |
| | Sarajane Case will help you use your Enneagram knowledge to hack your productivity, while also recognizing your need to rest and find a balance in your life. |
| | Explore the direct experience of your life force with Jessica Dibb, as she delves into working with the Enneagram AND conscious breathing to liberate your temperament and gifts via all 9 energies. |
| | And much more! |
Awaken to Your True Self as an Expression of Love & Compassion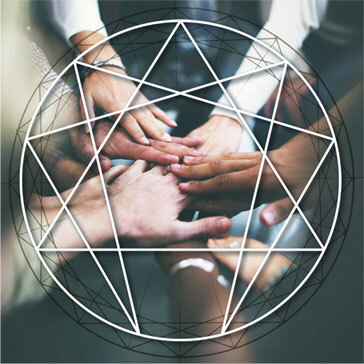 The world's foremost Enneagram teachers will guide you to apply this profound tool to dramatically improve your relationships and be empowered to make your unique contributions to the world.
You'll be in good hands with seasoned series host Jessica Dibb, the founder, spiritual director, and principal teacher at the Inspiration Consciousness School and Community. Jessica is dedicated to promoting personal, relational, and planetary wellness.
Sign up to follow your path of growth to the next level and to deepen into a more authentic, creative relationship with yourself, others, and the world.
Here's what participants had to say about previous years' Enneagram Global Summit…
"Even after studying and teaching Enneagram for over 25 years, I learned a lot…"
It is so generous of the staff and faculty to provide a free summit of such incredible quality. Even after studying and teaching Enneagram for over 25 years, I learned a lot and am most grateful. (Special thanks to Jessica Dibbs — the heart of it all.)
— Marilyn Bernhardt, Sedona, Arizona
"… opens the door for inner transformation."
The Enneagram Global Summit gives the listener a chance to dive into the inner workings of their personality and opens the door for inner transformation. A great investment of time!
— Bob, Eastern Massachusetts
"… a feast of plenty to contemplate and explore."
I'm in awe of the quality of The Enneagram Global Summit itself — the caliber of presenters, the diversity of topics, and, in particular, Jessica Dibb herself. This summit has given me a feast of plenty to contemplate and explore.
— Deborah Hinsperger, Canada
"I feel so energized by the opportunity to immerse myself in these teachings."
Thanks so much to everyone involved in bringing together such a wonderful gathering of teachers. I feel so energized by the opportunity to immerse myself in these teachings. It's always uplifting. Jessica is a warm and lovely host.
— Lisa, New Zealand
"I learned new things about myself and how I react toward life itself."
This was a wonderful opportunity! I learned new things about myself and how I react toward life itself. These new tools will help me understand people and interact with them in a better way.
— Anonymous, Bogota, Colombia
"… an exceptional look at the Enneagram that would appeal to beginners and experts."
This was an exceptional look at the Enneagram that would appeal to beginners and experts. Virtually all pertinent topics were covered. We will be using these discussions in our local church group. How did you ever get this group of teachers?!
— George Patton, Jackson, Mississippi
"The quality and caliber of guests and subject were outstanding."
— Chris, United States
"I'm impressed and inspired in many ways…"
This was my first encounter with The Shift Network, and I'm impressed and inspired in many ways — by the depth and breadth of content, the quality and maturity of speakers, the solid and smooth organization around the event, and the transforming power of the event itself.
— Tong Schraa, Amsterdam, The Netherlands
Co-Sponsors