Welcome to the Enneagram Global Summit series
Thank you for your interest in this nourishing collection.
For a Limited Time Only, Get 50% Off
Here's What You'll Receive:
The Enneagram Wisdom Collection 2020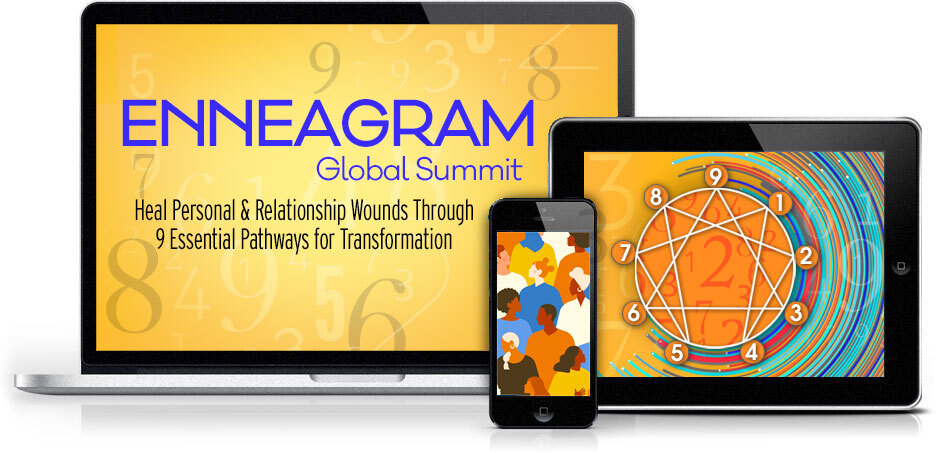 When you purchase this powerful package, you'll receive INSTANT and lifetime access to
| | |
| --- | --- |
| | Streaming Videos of EVERY session in the Enneagram Summit series — watch on any connected device |
| | Audio Recordings of EVERY session in the Enneagram Summit series — listen on any connected device |
| | PDF Transcripts of each session – to refer back to, follow directions, take notes, highlight, and search for keywords |
| | PLUS Your BONUS PACKAGE of TEN compelling audio and video recordings, including a 2-part selection of modules from top Shift Network Enneagram courses (a more than $375.00 value in itself!) |

Transcend Reactivity Through a Deeper Understanding of Yourself & Others
We're living in an environment of unrest, with intense feelings rising within and around us. It's important to examine how we're handling the changes in our world.
The Enneagram provides a grounded framework to develop profound self-awareness… which, in times like these, can help us move from emotional reactivity to presence and resilience. It can offer us the tools we need to adapt to the current challenges and contribute to the collective healing that needs to be done.
You have so many unique gifts to share… yet, even if you've been on a spiritual path for a long time, you may still find yourself stuck in habitual patterns that don't serve you — or anyone else.
The Enneagram is a poignant system that enables you to recognize your full self — the parts that serve you well, and the parts you'd like to transform.
Unlike other personality typing systems, the Enneagram doesn't bind us to one type or fixed way of being. We all hold elements of each of the nine types, and benefit from their perennial wisdom — which inspires and helps us deepen our connection to the whole ecosystem.
The Enneagram gives us a roadmap to properly wield our innate powers of transformation and radical connectedness, as we learn how to harness these nine essential energies and live in harmony with them.
With the Enneagram, you can build a robust understanding of your temperament, personality, essential nature, and full potential. It's a time-tested guidance system that integrates your body, heart, and mind... your shadows, your behaviors, and your gifts.
Because it doesn't lock you into a rigid box, the Enneagram liberates you to develop ALL of who you are by presenting you with foundational tools necessary to access your own wisdom.
When you purchase the Enneagram Wisdom Collection 2020, you'll have access to an abundance of far-reaching wisdom, powerful tools, and practical applications at your fingertips to help you transcend your unconscious fears and beliefs — and the resulting negative patterns of perception and relating — and live into your highest potential!
PLUS, you'll receive INSTANT ACCESS to these BONUSES when you act NOW: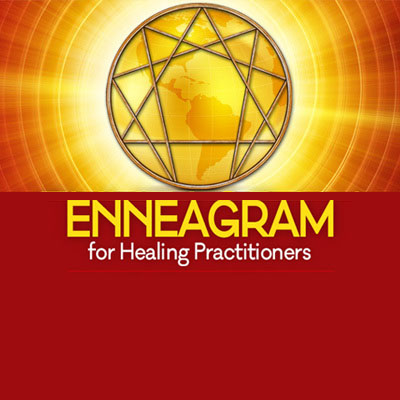 Therapeutic, Coaching & Transformational Processes to Support Healing & Awakening for Type One
2-Part Session From the Enneagram for Healing Practitioners Course, With Russ Hudson, Helen Palmer, David Daniels & Jessica Dibb
As facilitators we can become more skillful at helping one to release and relax out of destructive patterns of perfectionism, judging, frustration and excessive self-control. We can partner with them to create a healing and learning environment that allows them to make contact with a greater breadth and depth of their capacities, freeing up the gift of their essential wisdom and integrity in a way that optimizes their self-care, choices, vocation, relationships and self-actualization.
In this module, you'll discover unique, dynamic creative ways to:
Understand and apply knowledge about the Ones' childhood temperament to support clients in recovering their wholeness
Learn specific ways of how to help Ones develop an inner observer
Learn how to utilize the Hornevian, harmonics, and object relations of the One to support them in creating insight, harmony, and balance
Learn how clients project onto healing professionals — transference
Recognize how clinicians project onto clients, and limit client development — countertransference
Support in understanding their developmental pathways to higher expression of its core gifts
See how striving for perfection reinforces the One structure
Understand the core fear and compensatory habits of Type One
And a lot more!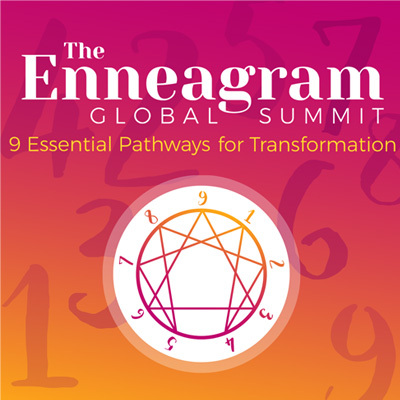 Best of Enneagram Global Summit: Curated Sessions Package
6 Selected Recordings From the Enneagram Global Summit
These popular interviews from our Enneagram Global Summit archives will deepen your knowledge of the healing and evolutionary benefits of the Enneagram and its numerous applications. You'll learn from experts like Suzanne Stabile, Dr. Katie Hendricks, Marion Gilbert, Chief Mike Alexander, Dr. Deborah Threadgill, and more!
You'll receive:
The Enneagram and Grieving, With Suzanne Stabile
Revolutionary System Changes with the Enneagram, With James Flaherty
The Marriage of Inner Vastness and Human Dimensionality: How All of Us and Each Enneagram Point Can Engage Both, With Dr. Katie Hendricks
We Care: An Exploration Into How Types 2, 3 & 4 Arise From the Sensitive Receptivity of the Heart Center, With Marion Gilbert, PT
Towards a Unified Theory of the Enneagram, With Helen Palmer
Transforming Your Inner Critic Patterns with the Enneagram, With Michael Naylor MEd, CCS, LADC, CPCC & Lynda Roberts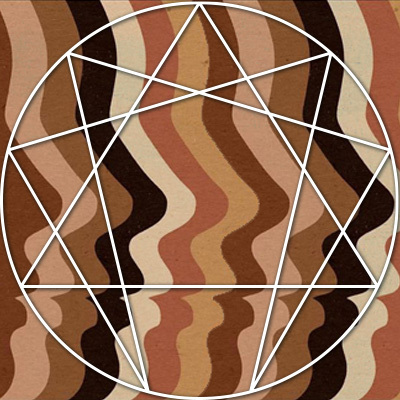 The Enneagram & Diversity Package
4 Selected Recordings From the Enneagram Global Summit
This very special package includes a 90-minute panel discussion with five inspiring African American leaders, coming together with Jessica to discuss pivotal, important, tender, painful and transformative issues facing people of color using the Enneagram in underserved environments, as well as confronting head on the issues people of color encounter in interfacing with the current professional Enneagram community. You'll also receive additional in-depth sessions with some of the leaders on the panel.
You'll receive:
Can the Diversity of the Enneagram Support Diversity Wellness in the World, With Jessica Dibb, Rev. Dr. Shelley D. Best, Alex Senegal, Chief Mike Alexander, Dr. Deborah Threadgill Egerton, and Tracy Cooper
The Enneagram for Diaspora Spirituality, With Rev. Dr. Shelley D. Best
Police Resilience: The Enneagram Transforming a Paramilitary Environment, With Chief Mike Alexander
The Platinum Connection: Facing the Divide, Embracing the Journey

, With Dr. Deborah Threadgill Egerton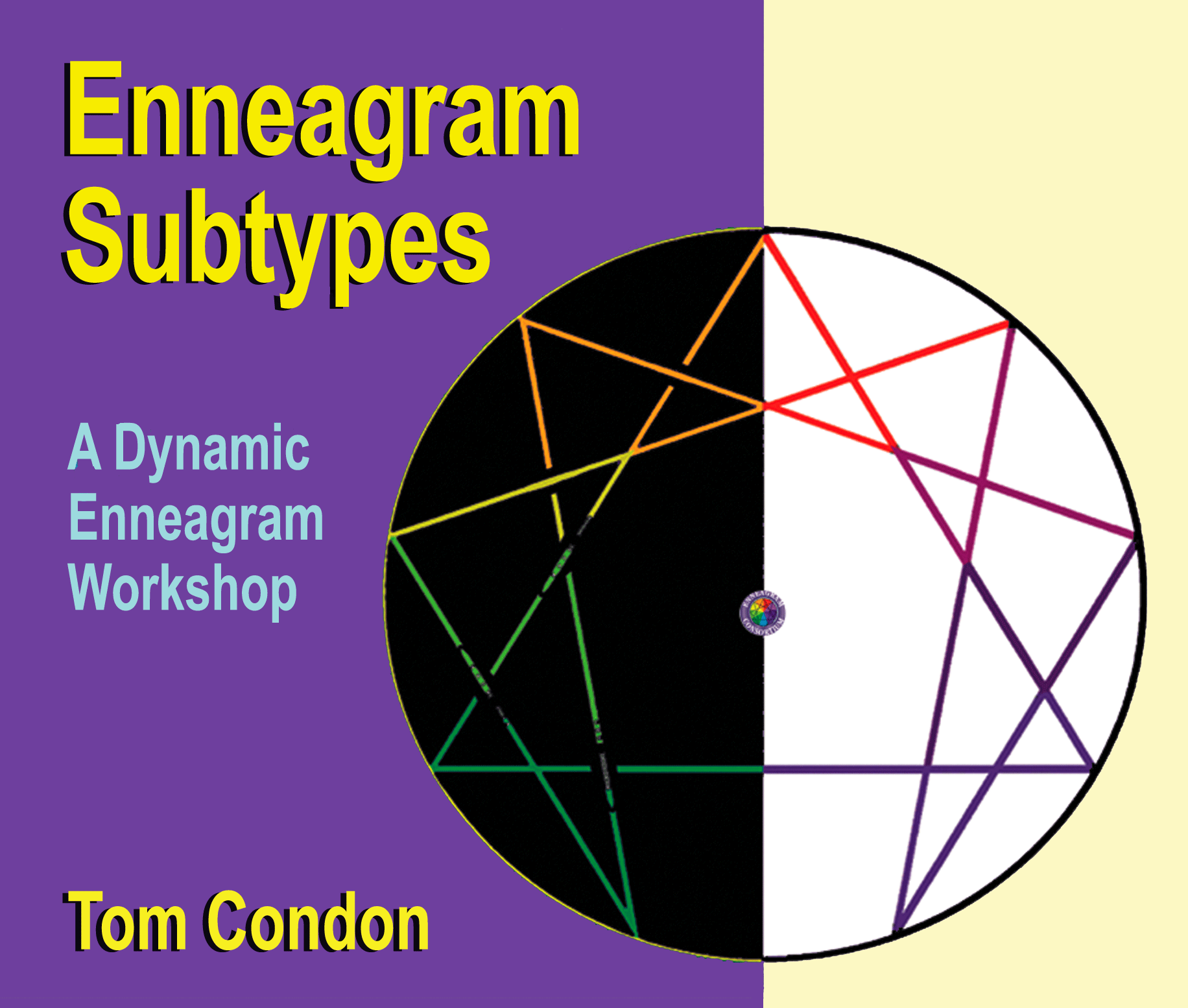 ENNEAGRAM SUBTYPES: The Subtle Drivers of Unconscious Behavior
Audio Series from Tom Condon
This audio series, taken from an Enneagram subtypes workshop, is suitable for beginners as well as advanced Enneagram students. It offers a comprehensive look at the Enneagram's subtypes with a special emphasis on their positive attributes. The series is edited to preserve the vivid atmosphere of a live workshop and includes panels of exemplars who share their reactions to Tom's penetrating descriptions.
The Enneagram & Personal Awakening: The Life & Teachings of Claudio Naranjo
Video & Audio Excerpts From Shift Network Interviews With Claudio Naranjo
This beautiful tribute curated by Jessica Dibb celebrates the many conversations she and Claudio have had about the Enneagram, consciousness, and the awakening of the human being. This series of interview excerpts is presented in video format, with topic slides throughout the audio segments so you can browse the rich and varied topics that Claudio speaks about in his unique way. And you'll also see Claudio on video for some of the excerpts.
Unlocking the Levels of Awareness
Video Dialogue With Beatrice Chestnut and Uranio Paes
In this fascinating conversation, Beatrice interviews Uranio Paes, fellow renowned Enneagram teacher, co-founder of the Chestnut Paes Enneagram Academy, and former president of the International Enneagram Association. Listen in as Beatrice and Uranio discuss the spiritual map that the Enneagram symbol provides, focusing primarily on the first five levels.
Enneastyle: The 9 Languages of the Enneagram Types
Ebook by Katherine Chernick Fauvre
Enjoy this richly informative ebook by Katherine Chernick Fauvre — first published in 1995 and updated in 2017. Find out about how key features and 'hallmarks' of the nine types emerged during her first three research studies that she began conducting in 1995. The book reveals groundbreaking findings on the 'internal experiences' of the nine Enneagram types, the lexicon they use, and the most common adjectives they choose to describe themselves.
Fauvre's findings are based on many tens of thousands of participants and the words they used on their Enneastyle questionnaires, combined with testing instruments including Katherine's early tests, Enneacards, as well as her recent new 2020 Comprehensive Enneagram Tritype Test.
Enneagram enthusiasts will learn how recognize the language of the nine Enneagram types speaking in their own words.
Introduction to Emotional Mastery: Enneagram Type Eight, the Leader
Video Session with Andrea Isaacs
There is often a great misunderstanding about this type more than all the others because of this type's particular shadow. All the types have a shadow. This one is anger. The problem is not about anger. There is nothing wrong or bad about anger. Having anger usually means you've been hurt or betrayed. What can be wrong or bad about it is how it's expressed. Watch this video and you will learn how to embody more of the gifts of type Eight, including how to hold your ground with confidence and speak up for yourself. You will also learn how to manage anger and hurt feelings so all involved are seen, heard and understood, and the situation is resolved and never has to happen again. This is a video that will invite your participation. You will learn how to create new neural pathways so you can embody more presence and confidence for more joy and satisfaction in your life.
The Enneagram and Embodiment in the Three Centers
Video Teaching with Kathy Jankowski
Follow along with a practical 40-minute session linking Qigong movement practices to the Enneagram's higher states of consciousness. This session is designed to help participants more deeply recognize and embody the intelligences in the three centers. It contains a brief description of how the Enneagram's three centers — gut, heart, and head — map to Qigong's three dan tiens. This is followed by several Qigong practices to help participants become more skilled at cultivating energy and becoming more intimate with their life force (Qi).
"Breath Quotient": Observations of Breath Intelligence
PDF Guide From Viola Edward
Learn about the "breath quotient" (BQ) and its impact on your life. Breathing is far more than the exchange of air. It is a language. Every breath that we take mirrors our conscious and unconscious thoughts, the emotions, feelings and sensations that we experience in every moment. The breath can also be a reflection of deeply held emotional trauma, of habitual patterns of tension that have been carried from the moment of conception, or the experience of birth and the conditioning imprinted by family, culture and the journey of life.
Breath Intelligence (BQ) is an experiential set of breathing parameters that we can observe and track in ourselves. It also serves as guidelines for mentors, coaches, therapists and health practitioners in the assessment and monitoring of the breathing characteristics of people they are working with and supporting.
You'll receive ALL of these bonuses PLUS infinite access to the audio and video recordings and transcripts of every series session — empowering you with essential tools and teachings on the Enneagram.
A Robust Toolkit for Your Evolving Enneagram Journey
Navigating the complexities of your personality can be a beautiful and challenging dance. As you embrace and deepen your knowledge of the Enneagram, you'll discover compassion for yourself and others, and begin to see the world through a new, more compassionate and objective lens.
You'll learn to tap into your true nature, improve your relationships, and experience healing in all areas of your life.
There are endless ways to apply the salient tools contained in the Enneagram… as life presents infinite possibilities to develop your self-awareness and grow into the person you're meant to be.
Here's a brief snapshot of what you'll receive from some of our brilliant Enneagram experts...
| | |
| --- | --- |
| | Join Dr. Dan Siegel to explore the interfaces between temperament, behavior, unconscious patterns, "mindsight," interpersonal neurobiology, and wholeness. |
| | Experience a renewed search for the real self and awakened ways of living with Russ Hudson, who will convey the original purpose of the Enneagram and its applicability to life today. |
| | Cynthia Bourgeault will share key ways that the "virtues" in this world are actually energy streams in the higher realm — and tools for wielding this energy consciously. |
| | Beatrice Chestnut expounds on what has been for centuries called "the vice-to-virtue conversion" — the passion to embody emotional virtue that constitutes a powerful pathway for enabling growth from a lower state of consciousness to a higher state of self-realization. |
| | Experience Robert Holden's teaching on understanding all 9 paths for spiritual growth, and receive 9 "soul meditations" to help you on your spiritual path. |
| | Police Chief Mike Alexander will share how the Enneagram is being used to address the dysfunction within law enforcement agencies... help officers in crisis... and provide tools to repair relationships in and outside of police agencies — restoring the dignity of the profession. |
| | Alex Senegal, along with distinguished panelists, will discuss the Enneagram Prison Project (EPP), a seminal project that uses the Enneagram to inspire transformation on both sides of the bars, touching on personal freedom, transformation, and justice. |
| | Rev Nhien Vuong will guide you in how to use the Enneagram to welcome in all tribes, end violence, and renew the whole Earth through community building. |
| | Sarajane Case will help you use your Enneagram knowledge to hack your productivity, while also recognizing your need to rest and find a balance in your life. |
| | Explore the direct experience of your life force with Jessica Dibb, as she delves into working with the Enneagram AND conscious breathing to liberate your temperament and gifts via all 9 energies. |
| | And much more! |
As these teachers will elucidate, self-compassion offers the enhanced ability to heal and transform faster, and takes the shame out of personal transformation. It helps you face difficult things about yourself without re-wounding or re-traumatization.
You'll gain insight into your unique gifts and become empowered to fulfill your highest calling for the planet.
And if you're a professional, you'll be guided in practices that will bring about lasting change for your clients. This holistic system complements virtually all other approaches to therapy, healing, and coaching, making it a powerful addition to your practice.
This comprehensive package will take you on a voyage through these three major benefits of the Enneagram...
The Enneagram promotes personal healing and self-actualization by helping you:
Understand your core wound
Transform emotional reactivity
Build personal resilience
Benefit from teaching and guidance that is non-judgmental, compassionate, objective, and inspiring
Access your deepest potential and gifts
The Enneagram promotes healthy relationships by guiding you to:
Understand the fears, needs, communication styles, potential, and gifts of family, friends, and coworkers
Enhance your relationships as you learn to perceive the behavior of others without judgment or reactivity
Harmonize and create with others more easily
Help people unlock their gifts
The Enneagram promotes global healing and transformation by showing you how to:
Respond to peoples' suffering more compassionately and effectively
Apply its principles to education, parenting, law enforcement, the environment, social activism, racial inequity, and more
Tap into the nine energies as they exist on multiple levels in nature so you can deepen your connection to all that is
Breathe the nine life energies, and heal breathlessness and separation
With the Enneagram Wisdom Collection 2020, you'll learn to apply all of this wisdom… PLUS, you'll receive TEN thoughtfully curated bonuses that will provide key insights, strategies, and practices presented by top Enneagram teachers.
The experts presenting in this collection will share their profound knowledge about how exactly to use these powerful tools in ALL areas of your life. And if you're a professional, the addition of this comprehensive library will offer a solid lexicon of resources to help you support and care for your clients.
When you own the Enneagram Wisdom Collection 2020, you'll discover the divine gifts only you can bring forward to help humanity evolve, awaken, and prosper... creating a healthy world that works for all.
And, RIGHT NOW, save 50% on the Enneagram Wisdom Collection 2020, and receive unlimited access to TOP Enneagram experts from a wide variety of wisdom traditions — all in one place!
Here's What You'll Receive:
The Enneagram Wisdom Collection 2020
This package gives you the opportunity to receive INSTANT and lifetime access to:
| | |
| --- | --- |
| | Streaming Videos of EVERY session in the Enneagram Summit series — watch on any connected device |
| | Audio Recordings of EVERY session in the Enneagram Summit series — listen on any connected device |
| | PDF Transcripts of each session – to refer back to, follow directions, take notes, highlight, and search for keywords |
| | PLUS Your BONUS PACKAGE of TEN compelling audio and video recordings, including a 2-part selection of modules from top Shift Network Enneagram courses (a more than $375.00 value in itself!) |
Here's what participants had to say about previous years' Enneagram Global Summit …
"… helped open my mind to the transformative power of this tool."
The Enneagram Global Summit helped open my mind to the transformative power of this tool. There is perhaps no better system for self-understanding, and no better assembly of its experts than this summit.
— Paul Grant, Kansas
"The yearly summit helps me revisit the energy spectrum of the types…"
The yearly summit helps me revisit the energy spectrum of the types, and is always renewing itself with new insights and practical applications.
— Anonymous
"What a gift to the world in these troubling times."
The Enneagram Global Summit was the best of the best. What a gift to the world in these troubling times. There's a brilliant light shining in the dark, a real beacon of hope. I am profoundly grateful.
— Melissa Sweet, Saugerties, New York
OUR 100% GUARANTEE
MEANS NO RISK TO YOU!
When you upgrade today, your purchase is backed by our complete money-back guarantee. If for any reason at any time within 30 days you decide the The Enneagram Wisdom Collection 2020 is NOT right for you, just visit our Customer Service Center and request a refund. We'll cheerfully refund your payment in full within five business days.
Not now, please take me to the program schedule and replays page