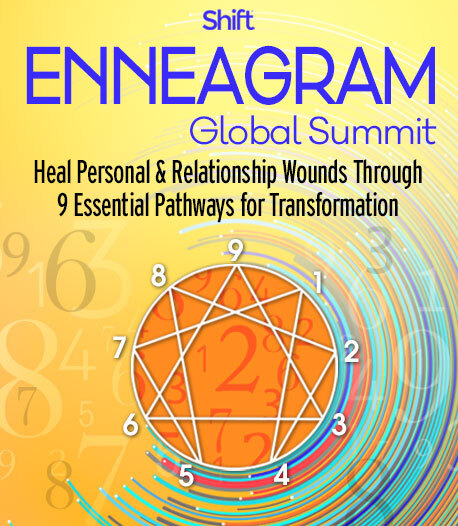 Program & Replays
The live summit is over. However, you can still get the recordings and transcripts of all the summit sessions. Upgrade to receive unlimited access to the inspiration, resources, and powerful practices presented by the experts featured in the Enneagram Global Summit series.
The Enneagram Global Summit series is an illuminating virtual gathering bringing together tens of thousands of people like YOU who want their lives to be peaceful, joyful, and creative — rooted in love and hope.
Now more than ever, it's important to grasp that peace does begin at home — in the core of your being.
The Enneagram — a complex and beautiful system of nine pathways to self-understanding — opens portals to deep and comprehensive knowledge of your own tendencies... and helps you explore how others work through a lens of compassion, non-judgment, and objectivity.
The world's foremost Enneagram teachers will guide you to apply this profound tool to dramatically improve your relationships and be empowered to make your unique contributions to the world.
You'll be in great hands with seasoned series host Jessica Dibb, herself a leading Enneagram teacher and the founder of Inspiration Consciousness School and Community, an integral consciousness school dedicated to promoting personal, relational, and planetary wellness.
Jessica's intention is to bring you possibilities for real transformation for real-world change. You'll discover how the Enneagram impacts the communication patterns of the nine types… and facilitates the transformation of unproductive patterns.
We hope you enjoy this special series!

12/07/2020 4:00:00 PM
12/07/2020 5:00:00 PM
12/07/2020 6:00:00 PM
12/07/2020 7:00:00 PM
12/07/2020 8:00:00 PM
12/07/2020 9:00:00 PM
12/07/2020 10:00:00 PM
12/07/2020 11:00:00 PM
12/08/2020 12:25:00 AM
12/08/2020 12:30:00 AM
12/08/2020 3:45:00 PM
12/08/2020 3:50:00 PM
12/08/2020 4:00:00 PM
12/08/2020 5:00:00 PM
12/08/2020 6:00:00 PM
12/08/2020 7:00:00 PM
12/08/2020 8:00:00 PM
12/08/2020 9:00:00 PM
12/08/2020 10:00:00 PM
12/08/2020 11:00:00 PM
12/09/2020 12:55:00 AM
12/09/2020 1:00:00 AM
12/09/2020 3:45:00 PM
12/09/2020 3:50:00 PM
12/09/2020 4:00:00 PM
12/09/2020 5:00:00 PM
12/09/2020 6:00:00 PM
12/09/2020 7:00:00 PM
12/09/2020 8:00:00 PM
12/09/2020 9:00:00 PM
12/09/2020 10:00:00 PM
12/09/2020 11:00:00 PM
12/10/2020 12:40:00 AM
12/10/2020 12:45:00 AM
12/10/2020 3:45:00 PM
12/10/2020 3:50:00 PM
12/10/2020 4:00:00 PM
12/10/2020 5:00:00 PM
12/10/2020 6:00:00 PM
12/10/2020 7:00:00 PM
12/10/2020 8:00:00 PM
12/10/2020 9:00:00 PM
12/10/2020 10:00:00 PM
12/10/2020 11:00:00 PM
12/11/2020 12:45:00 AM
12/11/2020 12:50:00 AM
12/11/2020 3:50:00 PM
12/11/2020 3:55:00 PM
12/11/2020 4:00:00 PM
12/11/2020 5:00:00 PM
12/11/2020 6:00:00 PM
12/11/2020 7:00:00 PM
12/11/2020 8:00:00 PM
12/11/2020 9:00:00 PM
12/11/2020 10:00:00 PM
12/11/2020 11:00:00 PM
12/12/2020 12:55:00 AM
12/12/2020 1:00:00 AM
12/12/2020 1:05:00 AM
Support