You can still get the recordings and transcripts of all the summit sessions. Upgrade to receive unlimited access to the inspiration, resources, and powerful practices presented by the experts featured in The Enneagram Global Summit series.
Welcome!
The Enneagram Global Summit series is an illuminating gathering where thousands of people like YOU from around the globe deepen their knowledge of the Enneagram and its nine essential pathways for transformation...
Discover a brilliant roadmap — a soul map — that you can apply to every area of your life… to find your way toward wholeness, true intimacy, enduring and embodied spiritual awakening, and fulfillment of your life's purpose.
Today's top Enneagram teachers from around the world guide you to apply this profound tool to dramatically improve your relationships and be empowered to make your unique contributions to the world.
They provide the insights and practices you need to break free from unhealthy patterns, reconnect with your true Self, and realize your highest potential.
And you're in great hands with our summit series host Jessica Dibb, founder of Inspiration Consciousness School and Community — an integral consciousness school dedicated to promoting personal, relational, and planetary wellness.
Enjoy this special series — one of our most popular every year!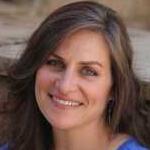 Gina Vucci
Director of Product Marketing
Support