Featured Speakers:
(click photo to learn more)

Dr. Dan Siegel

Cynthia Bourgeault

Chief Mike Alexander

Russ Hudson

Suzanne Stabile

Andrew Harvey

Robert Holden

Micky ScottBey Jones

A.H. Almaas (Hameed Ali)

Beatrice Chestnut

Uranio Paes

Dr. Katie Hendricks

Sandra Maitri

Deborah Egerton

Ginger Lapid-Bogda, PhD

Andrea Isaacs

Rev. Dr. Shelley D. Best

Terry Saracino

Jerome Wagner, PhD

Katherine Chernick Fauvre

Sean Palmer

Tyler Sit

Susan Olesek

Avon D. Manney, DO, MS

Suzanne Dion

Mario Sikora

Dr. Stee Khanda

Vanessa Fernandez

Erlina Edwards

Dr. Deborah Ooten

Milton C. Stewart, MBA

James Flaherty

Emeka Okorafor

Tom Condon

Peter O'Hanrahan

Carla Smith

Jan Shegda

Rev. Nhien Vuong, J.D., M.Div.

Rev. Trent J. Thornley

Julie Harris

Gayle Scott

Sharon Roy Wallen

Dr. Jerome D. Lubbe

Julia Foster M.A.

Kathy Jankowski

John Luckovich

Anne Geary

Marion Gilbert, RPT

Renée Rosario

Miranda Macpherson

Heleniq Argyrou

Roxanne Howe-Murphy, EdD

Wendy De Rosa

Viola Edward

Jessica Denise Dickson

Stephanie Davis

Maria Jose Munita

Dr. Khaled ElSherbini

Hunter Mobley

Enrique Mercadillo

Danielle Fanfair

Ingrid Hurwitz

Ntyatyambo Ntloko

Tamer Zanaty

Sita PK

Dr. Sheila R. Jacobs

Abi Robins

Rabbi Dr. Baruch HaLevi

Rebecca Stieb

Susanne Gawreluk
With Host: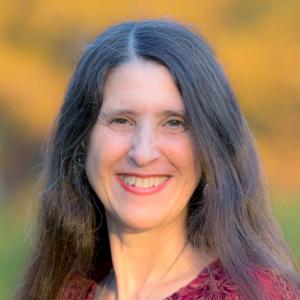 Jessica Dibb
Founder of Inspiration Consciousness School and Community, and Co-Director of Global Professional Breathwork Alliance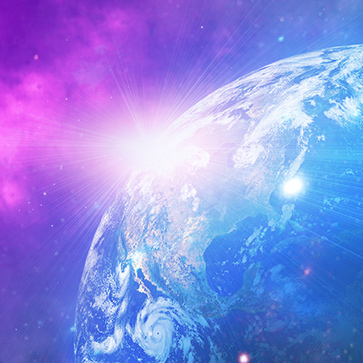 What if you had a roadmap for understanding who you really are and what motivates the behaviors of the people around you?
What if you could leverage the individual revelations of the Enneagram to help heal broken bonds between others?
How would it feel to move from a fixed point of view to an expansive orientation towards your personal, professional, and community life?
The Enneagram contains many levels of wisdom. Understanding its potency in action can help you shift your center of gravity, and our collective consciousness, to address the multiple challenges — and opportunities for growth — of our time.
As you prepare to leave this calendar year behind and meditate upon your intentions for the future, a precious space is opening that could be used to activate your deepest potential. Using the Enneagram, you can better comprehend your role in achieving greater peace, understanding, and collective cooperation.
In the Enneagram Global Summit, you'll be given concrete tools for creating individual, relational, and social change. This high-level approach to applying the Enneagram will help you become more whole and present with yourself so you can become an agent of change.
You'll discover how to embody the consciousness of the Enneagram — a complex and beautiful system of nine pathways to self-understanding and self-actualization — to help move collective consciousness away from marginalization and bias. You can do the work of the Enneagram to reassess assumptions about race and age, for example, or gain inspiration from the ways it can be used to heal the soul of large institutions.
You can do more than embody the gifts of your type; you can heed a higher spiritual calling to help others embrace their true gifts alongside you.
Each Enneagram Global Summit session is a journey — exploring the wounds and growth edges of each type, and offering invitations for wholeness and integration as we embrace the qualities of all nine points of the Enneagram. You'll be led along a higher path that helps you move beyond "othering" mode, and toward healing personal and collective trauma.
The Enneagram Global Summit takes these ideas to a mastery level, with the largest assemblage of global Enneagram experts in the eight years we've been hosting these summits, across an array of types and areas of expertise. These experts will be offering evolved solutions for moving humanity away from polarization, and toward presence, wisdom, love, and empathy.
Activate Your Highest Potential as You Embody the Consciousness of the Enneagram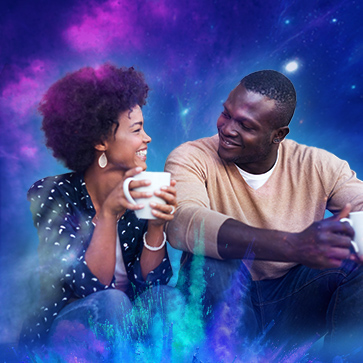 The Enneagram can be used to access a flowing life force. Activate this force, and you can reclaim lost parts of yourself… and help others make best use of their gifts as well.
In the Enneagram Global Summit, you'll learn concrete ways of becoming the change you wish to see in the world. You'll be elevated to a higher level of communication, connection, and consciousness.
You'll experience a dedicated session for each of the nine types, with three teachers participating in each session. These Enneagram scholars will delve deep into the specific type being discussed from a unique and enlightening perspective, providing an immersive experience of the Enneagram in action.
Whether you're relatively new to the Enneagram… a longtime enthusiast using its guidance in your personal life… or you'd like to put teachings from the Enneagram to use in a professional context, you'll discover life-enhancing insights from nearly 70 world-renowned teachers.
You'll reap the benefits of expert wisdom on a wide array of topics relevant to our times. And you'll receive invaluable insights about how to repair wounds not only in yourself and in your own relationships, but also in the global community.
In the Enneagram Global Summit, you'll experience five extended 90-minute sessions, one at the end of each day, focused on these timely topics:
Contributions of the Enneagram to Ending Othering
The Enneagram of, and for, Relationships
Doing Inner and Outer Work Together: Intergenerational Communication and Collaboration
How the Enneagram Can Help Heal Trauma
The Enneagram State of the Union: The Intersection of Embodied Spirituality and Psychology
Millions of individuals, therapists, spiritual teachers, and professionals use the Enneagram... and every year when we produce the Enneagram Global Summit, new seekers turn to this soul map to guide them in deep healing and whole-person transformation.
Join us for the Enneagram Global Summit to gain access to mastery-level Enneagram teachers, whose latest insights and applications will expand your Enneagram knowledge and help you integrate it for deeper transformation and growth.
Here's some of what our brilliant teachers will be sharing with you…
| | |
| --- | --- |
| | Dr. Dan Siegel applies an Interpersonal Neurobiology framework to view how temperament, attachment, and common personality patterns affect personal and collective integration and awareness. |
| | Robert Holden guides you through 9 soul meditations — involving stories, poems, and spiritual guidance — for building loving relationships. |
| | Beatrice Chestnut offers pathways for growth through integrating the shadow sides of the instinctual subtypes. |
| | Sandra Maitri discusses the intersection of embodied psychological growth and spiritual awakening as part of a panel on the Enneagream state of the union. |
| | Katherine Chernick Fauvre reveals growth paths for each "Enneagram Instinctual Type," and why the root of your suffering is the key to your enlightenment. |
| | Police Chief Mike Alexander shares how applying Enneagram principles to policing practices is healing officer and department behaviors that otherwise could lead to tragic consequences. |
| | Explore with A.H. Almaas (Hameed Ali) how to increase your spiritual development by recognizing and addressing core fixations based on each key of the Enneagram. |
| | Julia Foster and Suzanne Dion talk about how each Enneagram type expresses love and feels loved, along with specific ways to support the emotional healing and spiritual growth of your partner. |
| | Emeka Okorafor offers a pathway for spiritual growth based on balancing Enneagram Type 8's instinctual power mechanisms against the excess of the shadow side. |
| | Over the course of two in-depth sessions, Russ Hudson and Jessica Dibb discuss the Enneagram in relation to inner and outer work. |
| | Susan Olesek, Founder of the Enneagram Prison Project, takes us inside a prison to talk to and see how the incarcerated and staff are doing Enneagram work side-by-side. |
| | Micky ScottBey Jones advocates for Enneagram for the People, making the power of Enneagram more widely available to all. |
| | And much more! |
The world's foremost Enneagram experts will guide you to apply this profound tool to dramatically improve your relationships, both personally and professionally, and be empowered to make your unique contributions to the world.
You'll be in good hands with seasoned summit host Jessica Dibb, the founder, spiritual director, and principal teacher at the Inspiration Consciousness School and Community. Jessica is dedicated to promoting personal, relational, and planetary wellness.
Join us to follow your path of growth to the next level — and to deepen into a more authentic, creative relationship with yourself, others, and the world.
During this groundbreaking 5-day event featuring close to 70 different speakers, you'll discover:
How to safeguard your soul by acknowledging the Enneagram center filter you use, allowing you to make wise choices when processing information
How you can use the Enneagram to move past negative patterns and have healthier and more fulfilling relationships with friends and family
The ability of a conscious Enneagram Type 7 to excel in many areas by whirling to the rhythm of life, breathing infinite possibilities, and integrating interests
A biological understanding of our instinctual drives, how they interact with our core suffering, and how they open greater access to life force than our type does.
Methods for accessing higher states of consciousness through an embodied practice of the Enneagram that utilizes conscious breathing practices
Why Enneagram Type 3s strive to be a source of hope in the world, leveraging their unique position as anchor point in the heart triad
How using Enneagram and CIEW (Consciousness, Information, Energy, and Will) tools together can improve self-awareness and self-control for Type 4s
How working with the chakras complements and deepens Enneagram work
That the experience of personality types shows up differently for people who belong to the historically excluded global majority
The core gifts, main struggles, and ego illusions of Enneagram Type 5s, along with resources for healing, and a potential path of growth
How releasing the emotional habit of "stubborn unwillingness" to face personal priorities can help ease the Enneagram Type 9's version of anger
How the Enneagram Type 2 teaches generosity and its shadow aspects, balancing empathy and kindness with self-care to spark growth
That Enneagram Type 6s can be both thinking-dominant and thinking-repressed, so focusing on spiritual work can be healing by releasing passion
Ways to embody Enneagram Type 8 gifts like confidence, taking a stand, decisiveness, honoring your value, and dealing with anger in healthy ways
And much more!
Here's what participants had to say about previous years' Enneagram Global Summit…
"This was my first Enneagram Global Summit and I found it to be absolutely amazing!"
This was my first Enneagram Global Summit and I found it to be absolutely amazing! The variety of topics and rich diversity of presenters was an incredible gift to participants. My sincere thanks to the organizers and presenters for creating this opportunity to immerse ourselves in the wisdom and beauty of the Enneagram.
— Kelly M., Portland, Oregon
"This conference was packed full of practical, personal, and relational insight!"
This conference was packed full of practical, personal, and relational insight! It helped me better understand and apply Enneagram knowledge to many facets of life during a year that so deeply needed the benefit of deeper knowledge and greater understanding. Thank you to everyone who worked to put this amazing conference together and for making the information free and accessible to everyone!
— Lisa E., Walla Walla, Washington
"I found myself getting up in the early morning hours with increasing ease each day of the summit because I couldn't wait to learn more!"
I am new to the world of the Enneagram and so grateful to have had access to so many great teachings and teachers. I found myself getting up in the early morning hours with increasing ease each day of the summit because I couldn't wait to learn more! Thank you, Jessica, for your masterful holding of the space and interaction with each speaker, I learnt so much from you. And thank you to each teacher for sharing your expertise so generously. What a gift!
— Celeste Meyburgh, Cape Town, South Africa
"The wealth of knowledge and the social activism that permeated the conference was exquisite."
The Enneagram Global Summit exceeded my expectations. The wealth of knowledge and the social activism that permeated the conference was exquisite. Jessica Dibb's expertise regulated my nervous system throughout the conference whether she moderated, informed, collaborated, or inspired.
— Amy McCammon, Los Angeles, California
"I have been using some of what I learned to try on new ways of responding. It is quite freeing."
I found great healing in the presentations. Throughout the talks, I recognized many of my patterns of behaviour as they were discussed. I have been using some of what I learned to try on new ways of responding. It is quite freeing. Thank you!
— Sandra Gibbs, Edmonton, Canada
"For an entire week I was energized, inspired, and immersed in the warmth of the Enneagram community."
The Enneagram Global Summit is a fantastic resource for Enneagram enthusiasts everywhere. For an entire week I was energized, inspired, and immersed in the warmth of the Enneagram community. On top of all this, it was free! I've already marked my calendar for next year.
— Eric DePriest, Pacifica, California
"I am filled with excitement and wonder."
As a person new to Enneagram, this has opened my eyes to the legitimacy, the power, and the hope that this work will bring into the world. I am filled with excitement and wonder. So very thankful for the opportunity to experience this summit.
— Cara Cotham, Austin, Texas
"Vast territory was covered each day with presence, passion, story, and wisdom."
What a gift this summit was! It was an immersive 3D exploration into the heart, mind, body, and living application of the Enneagram. The sessions flowed and built forward to deep understanding with such charming engagement. Vast territory was covered each day with presence, passion, story, and wisdom. Jessica Dibb is an extraordinary moderator. She was a gifted guide who drew the conversations to higher and deeper levels with her adept questions and summaries. It was a compelling week of growth. I'm very grateful for the vision and skill to craft a journey like this.
— Anne M, Port Huron, Michigan
"Through this process, I can now integrate mind, body, soul, and spirit."
When the summit started I did not know anything about the Enneagram, but as the sessions started rolling out I could see myself manifested in all 9 types. I could now relate more spiritually with the three centres and use them in my meditation sessions. Through this process, I can now integrate mind, body, soul, and spirit.
— John S. van Rooyen, Johannesburg, South Africa
Co-Sponsors