Streaming Videos of highly curated 75+ sessions in the Enneagram Global Summit from the last 9 years — over 70 hours of content
Audio Recordings of EVERY session in the Enneagram Global Summit — listen on any connected device
PDF Transcripts of each session — to refer back to, follow directions, take notes, highlight, and search for keywords
What's Inside The Summit?
During this groundbreaking 5-part summit series featuring more than 75 of the world's foremost Enneagram teachers, you'll explore:
Soul-stirring, empowering sessions that delve into each of the 9 Enneagram personality types
How to strengthen relationships and deepen intimacy by understanding and consciously addressing your triggers and those of others – so you can become less emotionally reactive, more compassionate, and more deeply connected
Key strengths and blind spots for each Enneagram type, so you can maximize your own inner work in order to live a fulfilling, meaningful life with purpose, joy, and presence
How to free yourself from the "fixation" of your perceived reality, and awaken to experience higher states of fresh consciousness and nondual reality
How to integrate the 9 Holy Ideas – perfection, will, law, origin, omniscience, faith, plan, truth, and love – as antidotes to egoic fixations that cause suffering
Concrete ways to apply the Enneagram in your own life and work to spark positive change both locally and globally
And much more...
Featured Speakers

Helen Palmer

Russ Hudson

Dr. David Daniels

Dr. Claudio Naranjo

Father Richard Rohr

Cynthia Bourgeault

Dr. Dan Siegel

Chief Mike Alexander

Robert Holden

A.H. Almaas (Hameed Ali)

Beatrice Chestnut

Dr. Deborah Threadgill Egerton

Sandra Maitri

Dr. Katie Hendricks

Tom Condon

Dr. Deborah Ooten

Katherine Chernick Fauvre

Gayle Scott

Marion Gilbert

Suzanne Stabile

Richard Schwartz, PhD

Terry Saracino

Sleeping At Last (Ryan O'Neal)

Andrea Isaacs

Anne Geary

Rev. Nhien Vuong, J.D., M.Div.

Jerome Wagner, PhD

Uranio Paes

Ginger Lapid-Bogda, PhD

James Flaherty

Suzanne Dion

Cheryl Richardson

Susan Olesek

André Barreto Prudente

Miranda Macpherson

Dr. Khaled ElSherbini

Peter O'Hanrahan

Sharon Roy Wallen

Emeka Okorafor

Danielle Fanfair

Stephanie Davis

John Luckovich

Maria Jose Munita

Michael Naylor M.Ed, CCS, LADC, CPCC

Heleniq Argyrou

Milton C. Stewart

Renée Rosario

Tamer Zanaty

Vanessa Fernandez

Enrique Mercadillo

Dr. Sheila R. Jacobs

Lynda Roberts

Hunter Mobley

Jessica Denise Dickson

Sean Palmer

Viola Edward

Ingrid Hurwitz

Ntyatyambo Ntloko

Belinda Gore

Julia Foster M.A.

Rabbi Dr. Baruch HaLevi

Rev. Dr. Shelley D. Best

Philippe Lazaro

Avon D. Manney, DO, MS

Dr. Jerome D. Lubbe

Dr. Stee Khanda

Tracy Tresidder

Victor Soto

Rebecca Stieb

Susanne Gawreluk

Stephanie Chalmers, DVM, DACVD, CVH

Carla Smith

Jan Shegda

Rev. Trent J. Thornley

Abi Robins

Gabes Torres

Leeann Dearing and Michelle Fortin
With Host: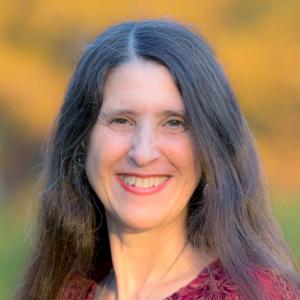 Jessica Dibb
Founder of Inspiration Consciousness School and Community, Internationally Certified Enneagram Teacher & Co-Director of Global Professional Breathwork Alliance
Deepen Your Understanding of Yourself & Others for Profound Fulfillment at All Levels of Your Life
The Enneagram is visually represented as a 9-point diagram, with each point characterizing a distinct personality type.
Yet it's so much more than that.
You can use the wisdom of the Enneagram to elevate your response to challenging people or situations, break destructive emotional patterns, and embrace love in new and radical ways.
Whether you're just starting to explore everything the Enneagram has to offer, or you're already a master practitioner of its profound teachings, the Enneagram Global Summit will unveil a universal roadmap to enlightenment if you're ready and willing to dive deeply into its sacred wisdom.
This year's exciting event – a new-format series offering more than 75 powerful sessions – has been lovingly curated across eight years of the Enneagram at Shift.
This comprehensive, curated collection will satisfy your curiosity about the Enneagram while evolving your self-understanding and mastery. You'll receive invaluable nuggets of wisdom, all bundled into one powerful summit series encompassing eight years of wisdom teachings and daily practice.
You'll hear from a panoply of seasoned teachers, including Dr. Dan Siegel, Beatrice Chestnut, Chief Mike Alexander, Russ Hudson, Helen Palmer, Richard Rohr, Robert Holden, Cynthia Bourgeault, Deborah Egerton, Hameed Ali, and many more.
This year's Enneagram Global Summit takes these concepts to the next level of mastery, offering you an exclusive package of timeless, high-quality content, especially selected for you by beloved Shift faculty and Enneagram visionary Jessica Dibb.
Here's What You'll Receive
Enneagram Wisdom Collection 2022
When you purchase this powerful package, you'll receive access to each day's materials on the published broadcast date.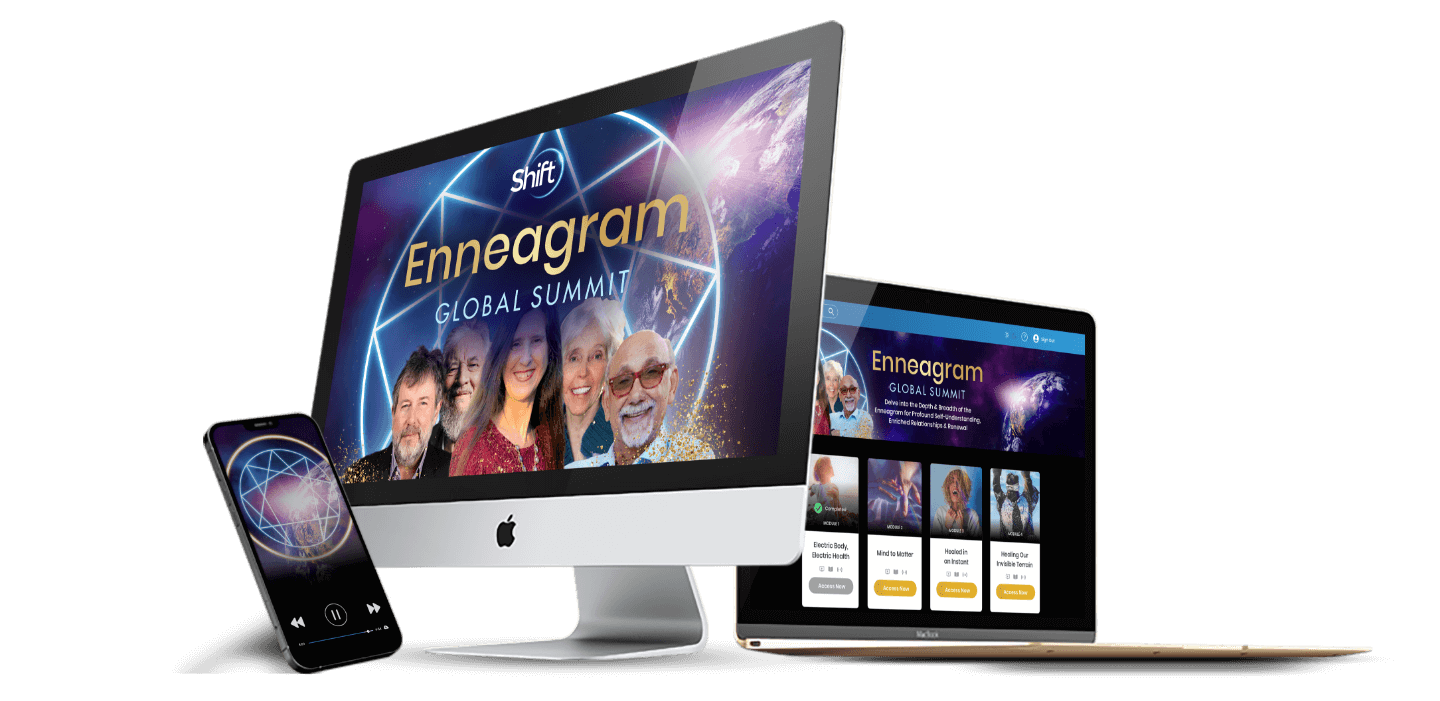 | | |
| --- | --- |
| | Streaming Videos of EVERY session in the 2022 Enneagram Global Summit – watch on any connected device |
| | Audio Recordings of EVERY session in the 2022 Enneagram Global Summit – listen on any connected device |
| | PDF Transcripts of each session – to refer back to, follow directions, take notes, highlight, and search for keywords |
Watch Previews of What You'll Get With This Seminal Enneagram Collection
Day 1 – Principles, Roots & Teachings
Explore the science and wisdom behind each of the 9 Enneagram personality types
What "the Work" of the Enneagram means and its impact on yourself, your relationships, and our planet
A deep exploration on every Enneagram type, what motivates them, and how to leverage these insights for stronger, healthier connections
Day 2 – Inner Work for Personal Healing & Development
Pathways for growth through integrating the shadow sides of the instinctual subtypes
How using Internal Family Systems and the Enneagram can help you work through trauma and higher levels of integration
Discover the different talk styles of the 9 Enneagram Types, what they emphasize and why, so you can improve communication with loved ones
Day 3 – Actualizing Love & Relatedness
How to free ourselves from unconsciously projecting patterns from our past onto others for healthier relationships and interactions
Nine spiritual practices on self-love that correspond to each of the nine points of the Enneagram
Explore how healthy relationships and sexual experiences can open you to the spiritual qualities in each Enneagram type
Day 4 – Cultivating Spiritual Growth & Awakening
Ways to deepen your spiritual connections, faith, and beliefs by tapping into the emotional gifts of your personality type
How religious leaders of different faiths are harnessing the Enneagram as a powerful tool for personal and spiritual growth, counseling, and ministering to others
Enjoy a meditative journey to honor each Enneagram type, appreciate your unique offerings, and celebrate your gifts
Day 5 – Applications for Personal & Collective Conscious Living
How the Enneagram is being used as a powerful tool for global and societal change, including police reform, education, and anti-racism
Simple ways you can leverage the Enneagram to help the environment, care for animals, and bring out the best in your children and grandchildren
Go inside a prison to talk to and see how the incarcerated and staff are doing Enneagram work side-by-side
Understanding the nuances of all nine types paves the way to building new neural pathways that allow you to move beyond ingrained responses and operate at a higher level of being.
Each day comes with fresh commentary from our master curator and passionate host, Jessica Dibb. This comprehensive journey was designed to guide you into heightened states of consciousness, so you can live from your essence instead of your personality.
Knowing your own personality type is just the start of your exploration into the life-altering revelations available through mastery of the Enneagram.
By discovering how to embody the power inherent within all nine differentiated types, you can deepen your own spiritual practice, release your core suffering, free yourself from the "fixation" of your perceived reality...
... and TRULY WAKE UP!

Here's a sampling of the wisdom that our more than 75 speakers will be sharing with you...
| | |
| --- | --- |
| | Join Dr. Dan Siegel to explore the interfaces between temperament, behavior, unconscious patterns, "mindsight," interpersonal neurobiology, and wholeness |
| | Beatrice Chestnut will reveal the alchemical power of Enneagram subtypes and the 3 instinctual energies |
| | Police Chief Mike Alexander will demonstrate how applying Enneagram principles to policing practices is healing officer and department behaviors that can lead to larger mistakes |
| | Experience a renewed search for the real self and awakened ways of living with Russ Hudson, who will convey the original purpose of the Enneagram and its applicability to life today |
| | Revered Enneagram teacher and intuitive Helen Palmer will offer riveting insights into the "vice-to-virtue conversion" with examples, including challenges in her own personal development |
| | Fr. Richard Rohr will share how the Enneagram can broaden our experience of God and lead to true spiritual awakening |
| | Robert Holden will highlight 9 qualities of higher consciousness and 9 different ways of opening to the Divine |
| | Modern mystic Cynthia Bourgeault will explain the "Law of Three" as a tool for enlightened conflict resolution in a polarized world |
| | Deborah Egerton will share how the Enneagram is a powerful tool in the anti-racism movement for creating awareness, equity, healing, and cooperation |
| | Explore with A.H. Almaas (Hameed Ali) how to increase your spiritual development by recognizing and addressing core fixations based on each key of the Enneagram |
We each carry aspects of all nine personality types mapped out by the Enneagram within our psyches – so by increasing your expert knowledge of the types (and the ways they typically manifest), you'll develop more understanding and compassion for others, as well as for yourself.
Here's what participants had to say about previous years' Enneagram Global Summit...
"The summit was an extraordinary achievement of dynamic, syncretized, multidisciplinary wisdom."
The summit was an extraordinary achievement of dynamic, syncretized, multidisciplinary wisdom. I learned more than I anticipated, reconciled more than I expected, and look forward to a future of co-creative, evolutionary consciousness.
– Vicki, Australia
"I look forward to the Enneagram Global Summit every year."
I look forward to the Enneagram Global Summit every year. It's an opportunity to learn and grow in my understanding of the Enneagram, myself, and others. I work full time during the day, so I am thankful for the opportunity to listen to sessions later at a time that fits my own schedule.
– Amy Wise, Pennsylvania
"The Enneagram Global Summit 2021 was absolutely amazing."
The Enneagram Global Summit 2021 was absolutely amazing. I learned so much in such a short time. All of the speakers were terrific, and the variety of topics were great. I gained so much knowledge about the opportunities and uses of the Enneagram, and I learned so much about myself and my world. Jessica Dibb was the perfect host. Her calm presence and wealth of knowledge made the whole experience delightful. This was a week out of my life which was definitely well spent!
– C.F., Pasadena, California
"These workshops brought profound insight and clarity!"
I have been studying the Enneagram through reading, classes, small groups, and conferences for several years but was still having trouble seeing where I fit into all of it. These workshops brought profound insight and clarity! I am grateful to have participated!! Thank you all for your time and work to organize and present such a thorough and diverse analysis!!
– Cheryl Henry, Salt Lake City, Utah
"The summit was so enlightening and inspiring."
Absolutely fantastic content and genius leadership by Jessica Dibb! The summit was so enlightening and inspiring. Very grateful to you all for sharing your insights and wisdom.
– Anna Gardner, London, England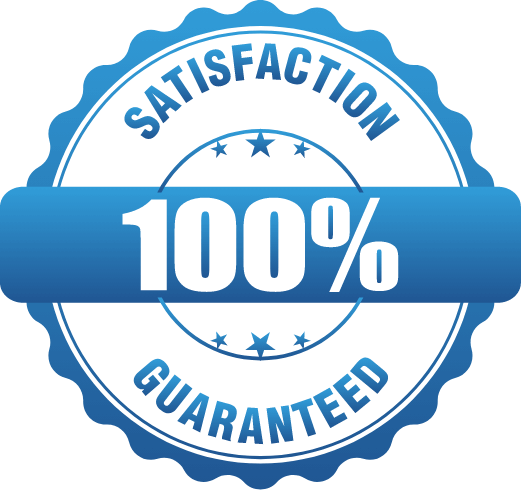 OUR 100% GUARANTEE MEANS NO RISK TO YOU!
When you upgrade today, your purchase is backed by our complete money-back guarantee. If for any reason at any time within 30 days you decide the Enneagram Wisdom Collection 2022 is NOT right for you, just visit our Customer Service Center and request a refund. We'll cheerfully refund your payment in full within five business days.
Co-Sponsors