Sign up now to receive these FREE recordings and to be notified about our next Enneagram Global Summit:
Spiritual Growth & the Enneagram with Robert Holden
Enneagram 2.0: Ways to Take Your Inner Work to a Deeper Level with Beatrice Chestnut
Click photo for more info

Russ Hudson

Helen Palmer

A.H. Almaas (Hameed Ali)

Cheryl Richardson

Dr. Claudio Naranjo

Sleeping At Last (Ryan O'Neal)

Dr. Katie Hendricks

Robert Holden

Beatrice Chestnut

Chris Heuertz

Cynthia Bourgeault

Sandra Maitri

Dr. Deborah Threadgill Egerton

Rev. Nhien Vuong, J.D., M.Div.

Jerome Wagner

Ginger Lapid-Bogda, PhD

Terry Saracino

James Flaherty

Julie Harris

John Luckovich

Hannah Paasch

Dr. Deborah Ooten

Tom Condon

Gayle Scott

Anne Geary

Ingrid Stabb

Patrick Kayrooz

Susan Olesek

Cathy Hudson

Mario Sikora

Julia Foster

Abi Robins, Certified Narrative Enneagram Teacher

Stephanie Chalmers, DVM, DACVD, CVH

Katherine Chernick Fauvre

Teresa P Mateus, LCSW, E-RYT 200

Andrea Isaacs

Suzanne Stabile

Abdul Hayy Holdijk

Marion Gilbert, PT

Jan Shegda

Jessica Lawler

Sue Lambert

Dr. Heather Greenwald
With Host: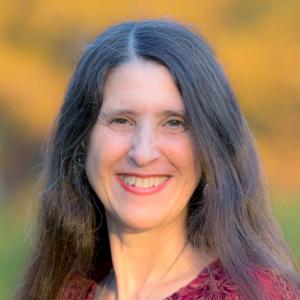 Jessica Dibb
Founder of Inspiration Consciousness School and Community
What if you had a brilliant roadmap — a soul map — that was so nuanced it could guide you to apply your innate wisdom to every area of your life, enabling you to have truly fulfilling relationships and a deep sense of living "on purpose"?
Such a map could help you:
Discover who you really are and how to actualize your deepest potential
Understand other people and cultivate compassion for their way of being
Build deeper and more harmonious relationships
Transform families, communities, organizations, and our world...
This map is the Enneagram. It helps you clearly understand your temperament, personality, essential nature, and potential.
It's a time-tested guidance system that integrates your body, heart, and mind... your shadows... your behaviors... your gifts...
Millions of individuals, therapists, spiritual teachers, and professionals use the Enneagram... and every year, new seekers turn to this soul map to guide them in deep healing and "whole-person" transformation.
The Enneagram Global Summit series is a testament to the power of the Enneagram. Participants all over the world have shared their experience of enormous and sometimes unprecedented shifts in their lives and relationships, enabling them to make valuable contributions to their organizations, towns, villages, and cities.
Rooted in multiple wisdom traditions, the Enneagram has inspired transformation of the body, mind, heart, and soul for thousands of years. If you're seeking holistic change and self-actualization, the Enneagram is designed to take you there.
The 9-point Enneagram symbol represents nine unique types, or energies, each with specific traits, behavioral patterns, and tendencies — and each with unique gifts.
Both a gateway to your inner wisdom and a source of illumination for those "stubborn patterns," the Enneagram is your map to wholeness, true intimacy, enduring and embodied spiritual awakening, and fulfillment of your life's purpose.
The Enneagram will shed light on the fears, desires, and motivations that fuel your worldview and behavioral patterns — often unconsciously. You'll come to understand specific dynamics within your relationships and feel more compassion and empathy for yourself and others.
In The Enneagram Global Summit series, you'll discover the insights and practices that can help you break free from unhealthy patterns, reconnect with your true Self, and realize your highest potential.
The world's top Enneagram teachers guide you to apply this profound tool to dramatically improve your relationships and be empowered to make your unique contributions to the world.
A New Way to Relate to Yourself, Others & the World
The Enneagram is much more than a personality system...
It's a comprehensive map representing nine distinct strategies for relating to yourself, others, and the world — and a time-tested holistic approach to emotional, mental, and spiritual development.
The Enneagram complements many other methodologies — whether you're using it as a therapeutic professional, healing practitioner or coach, or applying the wisdom harvested from the Enneagram for greater self-awareness.
When we understand it, the Enneagram reveals the inherent strengths and gifts that each type can bring to the world. And it not only shows us nine ways in which we forget who we really are, it also illuminates nine pathways back to our essential nature.
The Enneagram helps us see new ways to combine our diverse talents and particular forms of genius, and to see the possibilities for partnership and a greater sense of unity. Never has the wisdom of the Enneagram been so needed to promote personal and planetary wellbeing and create a compassionate world that truly works for all.
Not only has the Enneagram stood the test of time... it's an expanding field of innovation and creativity, constantly inspiring new processes and practices for consciousness in spirituality, business, education, health care, relationships, psychology, coaching, innovation, creativity, parenting, diversity work, social activism, sexuality, and mind-body healing.
Sign up for The Enneagram Global Summit series, where you'll have access to today's leading Enneagram teachers — whose latest insights and applications will expand your Enneagram knowledge and help you integrate it for deeper healing and growth.
Discover YOUR Blueprint
When newcomers to the Enneagram first identify their basic type, they often describe the experience as a spiritual awakening, or akin to discovering a blueprint of their souls.
Over time, you come to know and understand the particular habits, fixations, and gifts of all nine types, inspiring deep compassion for yourself, loved ones, friends, and coworkers.
And as you begin to recognize your gifts, you develop a vision for your highest potential... creating a more fulfilling life and making YOUR most important contribution to the world.
If you're new to this powerful system, the 2019 Enneagram Global Summit series can guide you to the best tests and practices for determining your individual type — including ways to differentiate between look-alike types.
You'll start working with the core patterns of your type and begin to connect with the parts of yourself that respond to life spontaneously and creatively. The first day of the series was specifically designed for people new to the Enneagram to be introduced to key concepts, language, and dynamics of the system.
If you're already well-versed in the Enneagram, there are many insights here for you too, and opportunities to take your work with the Enneagram even deeper.
Here are the themes for each day:
Day 1: The Enneagram Foundations for Wellbeing, Personal Development, and Self-Actualization
Day 2: Navigating the Dance of Temperament, Personality, Ego, Self, and Essence
Day 3: Master Teachings for Inner Work, Spiritual Awakening, Consciousness, and Social Transformation (All Day 3 sessions are on video!)
Day 4: Applications: Integrating the Enneagram Into All Aspects of Life
Day 5: Igniting Transformation in Culture, Social Activism, and Service
No matter what your experience level, you'll come away from the 2019 Enneagram Global Summit series with the best insights and practical applications to further your personal and professional growth and improve your relationships.
If you want a greater connection with your unique gifts, as well as more self-acceptance, self-love, and compassion for others, this free online series is for you.
Here's some of what our brilliant speakers are sharing with you...
| | |
| --- | --- |
| | Helen Palmer shares about the essential practice of witnessing our patterns as a path to higher consciousness. |
| | Russ Hudson reveals truly innovative ways to cultivate authentic growth in yourself and the world. |
| | Cheryl Richardson illuminates the Enneagram as a tool for making challenging life transitions related to success, loss, and aging. |
| | Robert Holden highlights nine qualities of higher consciousness and nine different ways of opening to the Divine. |
| | A.H. Almaas (Hameed Ali) articulates aspects of the Enneagram related to the core self, which creates a particular "shell" in order to operate in the world. |
| | Reverend Cynthia Bourgeault draws from the early roots of Enneagram teachings to inspire you to engage a deeper spiritual journey. |
| | Katie Hendricks shares powerful practices to unite your inner life with the collective human experience — through the wisdom of the Enneagram centers and types. |
| | Chris Heuertz speaks to the Enneagram's ubiquitous presence on social media — and the dangers of hollowing out tradition in a meme culture. |
| | Hannah Paasch breaks down the Enneagram in language particularly geared toward millennials. |
| | Beatrice Chestnut addresses 4 key areas of inner work to focus on with the Enneagram: working with passions and fixations, the instincts and subtypes, the shadow of each type, and the arrow-line-connected points. |
| | As a musician who's written songs from the perspective of each of the nine Enneagram types, Sleeping at Last (aka Ryan O'Neal) offers his unique perspective on the Enneagram and love. |
| | Jessican Dibb introduces the methodology of the Holographic Enneagram and how the dynamism of the Enneagram supports an accelerated path for stabilizing psychological shifts and awakened consciousness. |
Receive These Other FREE Bonus Gifts
When You Sign Up!
In Their Own Voices: The Types Speak
Audio Recording From Jessica Dibb and Voices of the Enneagram
In this original audio recording, two people of each Enneagram type share what it is that's had the most powerful transformational impact on their lives as a result of working with the Enneagram. Listening to the voices of each type, using their own language to describe the significant changes they've experienced, offers you a visceral sense of the journey of that type.
The Origins of the Enneagram
Audio Teaching From Russ Hudson
The Enneagram symbol, and the ideas associated with it, do not have a clear and simple lineage. But the various perspectives on the human condition that the Enneagram work is based on have a long pedigree woven richly with the history of western religion, philosophy, and science.
This talk will focus on the pivotal work of George Gurdjieff, and later of Oscar Ichazo, as well as the rich traditions that they were drawing upon. We'll look at the actual meaning of the symbol, the sources of the typology, and trace the work back through the Hermetic doctrines to Classical Greece and Egypt. In the end, we're left with a dazzling sense of how deep the roots of this system are, and just how ancient the quest for self knowledge actually is.
The Enneagram: Unity in Diversity
There are several major wisdom schools in the Enneagram field — each with unique insights, applications, and contributions, yet united in their desire to bring greater consciousness and compassion to the world through this amazing tool.
For this series, we brought together the TOP experts and Enneagram schools, and creating a united online presence that can be accessed by people all over the globe. These enlightened teachers share the latest research, leading-edge theories, and practical applications of this life-changing system.
During this unparalleled series, you'll discover:
Practices for viewing yourself & your life through the lens of the nine types
How to use shadow aspects of each type as a catalyst for personal & spiritual growth
Ways to transform the fixations (or addictive behaviors) of each Enneagram type
Self-love practices that correspond to each of the nine points on the Enneagram
How each type expresses important differentiated aspects of somatic, emotional, and cognitive intelligence... and how to cultivate those capacities
Inspiration, insight, and grounding to help you work with and heal the aspects of your life that you find most disturbing, toxic & shameful
Ways of working with our biological instincts and temperament by bringing consciousness to the instincts, and understanding our strategies for meeting challenges around success, loss, aging, and grief
An understanding of some of the triggers for each type and how to consciously respond to them
How to cultivate the higher aspects of each type to raise your level of consciousness
Differences between the internal & external expressions of the nine Enneagram types
Neural pathways... how to create more of the ones you want & fewer of those that don't serve you
Ways to be more attuned to what a loved one is looking for from you in a relationship, and how you can bring your best self to the relationship
Change and wholeness in a time of millennials, the internet, social mediums, and memes
Praise from past participants:
Presentations were insightful, informative, and compelling. There's something for everyone here and a sense of compassion and enthusiasm was so evident throughout the summit!
– B. Schipper, Saugatuck, Michigan
I'm in awe of the quality of the Enneagram Summit itself – the caliber of presenters, the diversity of topics, and, in particular, Jessica Dibb herself. This summit has given me a feast of plenty to contemplate and explore.
– Deborah Hinsperger, Canada
The Enneagram Summit helped open my mind to the transformative power of this tool. There is perhaps no better system for self-understanding, and no better assembly of its experts than this Summit.
– Paul Grant, Kansas
This was a wonderful opportunity! I learned new things about myself and how I react toward life itself. These new tools will help me understand people and interact with them in a better way.
– Bogota, Colombia
The quality and caliber of guests and subject were outstanding.
– Chris
This was my first encounter with The Shift Network, and I'm impressed and inspired in many ways – by the depth and breadth of content, the quality and maturity of speakers, the solid and smooth organization around the event, and the transforming power of the event itself.
– Tong Schraa, Amsterdam, The Netherlands
The 2017 Enneagram Summit was the best of the best. What a gift to the world in these troubling times. There's a brilliant light shining in the dark, a real beacon of hope. I am profoundly grateful.
– Melissa Sweet, Saugerties, New York
LOVE, love, LOVE it all!!!! Many thanks and blessings to you all who share this wisdom with the world.
– Krista Audax, Cincinnati, Ohio
You're sure to come away from the 2019 Enneagram Global Summit series deeply transformed — not into someone different, but into a more connected, compassionate, actualized, and liberated version of your true self.
PLUS you're in the best possible hands with summit series host Jessica Dibb, founder, spiritual director, and principal teacher at the Inspiration Consciousness School and Community. Jessica is dedicated to promoting personal, relational, and planetary wellness.
Sign up to follow your path of growth to the next level and to deepen into a more authentic, creative relationship with yourself, others, and the world.
Co-Sponsors