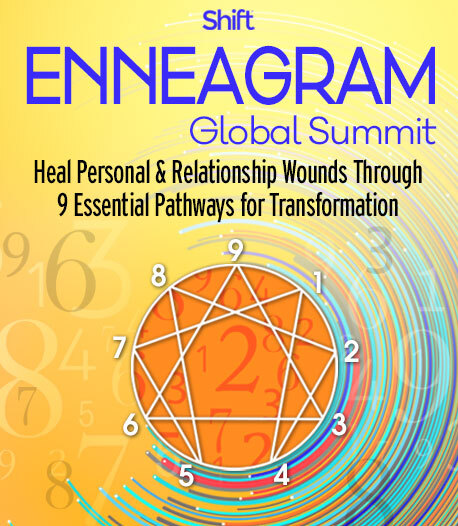 Program & Replays

The Centers of Intelligence: Three Roots that Generate Nine Personality Types - Part 1
Broadcast on December 07, 2020
Hosted by Jessica Dibb
With Gayle Scott & John Luckovich
We enter the brilliant, precise, details of the Enneagram map. Traveling through the biological substrates of life force and energetic patterns, we encounter three intelligences in each human being - somatic, emotional, and cognitive - seeing how each intelligence (centers) gives rise to 3 distinct temperaments. Each person favors 1 of those temperaments, "personality" overuses that pathway, and by becoming present to these unconscious processes we can regain and develop our "whole" self.
In This Session:
Understand the intelligence of each of the 3 centers - body (somatic), heart (emotional), and head (cognitive)
Learn specific ways we deplete our natural energy, abandon our real needs and wants, and override or obscure our natural awareness in types 8, 9, and 1
Explore the journey from contraction to relaxation, from ego to Essence, in types 8, 9, and 1
Gayle Scott
Senior Faculty, Enneagram Institute; Certified New Ventures West Integral Coach
Gayle Scott discovered the Enneagram in 1989 and began her professional Enneagram training with Don Riso and Russ Hudson in 1993. She later served as Senior Faculty of the Riso-Hudson Enneagram Institute. She leads Enneagram workshops, seminars and trainings across North America and internationally.
As a Certified New Ventures West Integral Life Coach, her client work combines the depth and breadth of the Enneagram with the creative richness of the Integral Coaching system.
Gayle is also a career veteran of Hollywood film and television production. In the mid '90's, her work with actors and screenwriters inspired her to combine her professional expertise with her passion for the Enneagram.
She began employing the Enneagram as a tool for psychological character development in film acting and script development, leading to her pioneering specialty of Enneagram Consultant to Actors and Screenwriters. 
Gayle served on the IEA Global Board of Directors from 2005 to 2010, and was the Director of the 2005 and 2010 IEA Global Enneagram Conferences. Gayle relocated to the majestic Rocky Mountains above Boulder, Colorado, in 2002 to pursue her ongoing psychospiritual studies in the Ridhwan/ Diamond Approach School.
John Luckovich
Enneagram Teacher, Artist, Breathwork Apprentice
John Luckovich is an artist who lives in Brooklyn, NY. He has studied the Enneagram for over a decade. He has a deep involvement in the Fourth Way, an interest in the Egyptian roots of Western spirituality, and six years of training in Integrative Breathwork. John is the author of the upcoming book The Instinctual Drives and the Enneagram. He is also the co-host of The Big Hormone Enneagram Podcast and the co-founder of New York Enneagram. John offers Enneagram coaching, leads workshops, retreats, and Inner Work-based pilgrimages to Egypt.